RESOURCES & ALLIES
🌠🌠🌠 Meet our great friends and change-making orgs. 🌠🌠🌠
CAPE (Coalition of Asian Pacifics in Entertainment) champions diversity by educating, connecting, and empowering Asian American and Pacific Islander artists and leaders in entertainment and media.

For over 20 years, The National Association of Latino Independent Producers (NALIP), stands as the premier Latine and diverse media organization, addressing the most underrepresented and largest ethnic minority in the country. NALIP's mission is to discover, promote, and inspire Latine content creators and diverse voices across all media platforms.

LALIFF
The Los Angeles Latino International Film Festival (LALIFF) is a premiere international event dedicated to showcasing the entirety of human experience from the Latino perspective, whether through film, television, digital, music, art, or any other vehicle, regardless of platform.

Goldhouse is a cultural ecosystem that unites, invests in, and champions Asian pacific creators and companies to power tomorrow for all. They unite, invest in, and promote API creatives and creative projects through the entire lifecycle of the creative process to ensure authentic and affirming representation on and off screen.

Ghetto Film School (GFS) is an award-winning nonprofit founded in 2000 to educate, develop and celebrate the next generation of great storytellers. They teach young filmmakers to develop their voices and give them a platform to tell their stories to the world.

No Film School, founded in 2010
by award-winning filmmaker Ryan Koo, is the world's most popular filmmaking website, with over a million visitors every month. They publish the latest news, tutorials, interviews, and
videos to help you become a better filmmaker. The site's distinct voice has been "by filmmakers, for filmmakers" since the beginning.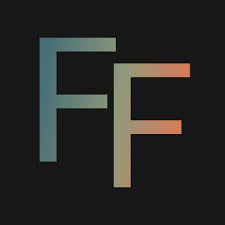 Film Fatales supports an inclusive community of women feature film and television directors who meet regularly to share resources, collaborate on projects and build an environment in which to make their films.

IllumiNative is unapologetically ambitious and innovative Native women-led racial and social justice organization dedicated to increasing the visibility of—and challenging the narrative about—Native peoples.

RespectAbility is a diverse, disability-led nonprofit that works to create systemic change in how society views and values people with disabilities, and that advances policies and practices that empower people with disabilities to have a better future.